问:有没有长期使用抗抑郁药物的人在实践安东尼威廉方法后停药的?
答:有!!我花了 2 年的时间才逐渐减少抗抑郁药物的摄入,但我做到了。我非常严格执行安东尼威廉饮食原则。当我真正执行安东尼威廉方法时,我觉得抑郁症是我所有问题中最快看到改善的。
问:什么最有用?西芹汁还是重金属排毒果昔还是其他?
答:我几乎同时做了所有安东尼威廉说的步骤,所以我无法说哪样最有帮助。但是去除所有谷物、无油脂饮食真的很有帮助。
问:甚至小米和藜麦?
答:是的!我的饮食是100% 水果和蔬菜。过去两年我一直非常严格遵守无油脂无谷物的饮食,这确实帮助将疗愈提升到了崭新的水平
问:你还疗愈了什么?
答:我疗愈了95%的慢性疲劳综合症。我也有纤维肌痛和过度活动综合症。我每天仍然有明显的疼痛,但我有这些症状已经有15 年了,而且我在错误的道路上走了很久,需要4 年多的时间才能疗愈。我从心底感觉到我走在正确的道路上。我仍然感到疼痛,但这没关系,因为我不再极度抑郁,不再因为如此疲倦而卧床不起。我还有很长的路要走,但我现在能够有一份全职工作养活自己,并独立生活,这是我从未想过有可能的事情。
问:天哪,这让我泪流满面!!你是完全素食主义者?你服用抗抑郁药多久了?
答:是的,我必须非常严格执行!我的饮食是100%的蔬菜和水果。我做的是安东尼威廉书中写的第五级饮食原则,即没有盐或油脂脂肪和其他不该吃的食物。
我服用抗抑郁药有 10 年了,而且摄入的是最高剂量,类似于225 毫克之类的。戒掉这些药物是一个非常漫长而艰难的过程。请不要着急,否则真的会扰乱你的精神状态。在开始安东尼威廉方法之前,我开始降低剂量。
你也可以做到!!请慢慢来,给自己尽可能多的同情。在与抑郁症作斗争的同时,还要与医生作斗争真是太累了。我建议慢慢开始安东尼威廉方法,让身体有时间适应改变,然后再降低抗抑郁药的剂量。你可以治愈,但需要安全地进行。
抑郁症所导致的痛苦是无所不包的。但疗愈是可能的。许多人很容易在做安东尼威廉时给自己施加压力。请专注于改进,而不是追求完美。
我仍然在与抑郁症作斗争。但我已经改善了80%,即我感到抑郁的天数减少了 80%。但当我感到抑郁时,我依然感觉很糟糕,而不是抑郁程度减少了 80%。我花了很长时间才走到今天。对我来说,除了水果和蔬菜之外,去除油脂和脂肪以及其他所有我做的都是必须的。我还摄入许多vimergy补充剂。
还有很重要的一点,当抑郁症发作时,我知道如何变得更好。安东尼威廉给了我这种力量。如果我不是非常严格遵守他给出的饮食原则,抑郁症会悄悄回来。但我知道,如果我把一切都做对了,我会再次感到快乐。在我服用抗抑郁药时,我感觉无法控制任何事情。
就饮食而言,让我告诉你我今天吃了什么(以及我晚饭准备吃什么):
- 1升柠檬水
- 1升西芹汁
- 1升黄瓜汁
- 羽衣甘蓝汁
- 2 根香蕉和红皮藻(非常好的组合,让我想起香蕉和花生酱?)
- 苹果和胡萝卜
- 菠菜汤(我加入了整个黄瓜)
- 芦荟水
- 重金属排毒果昔
- 晚餐我准备吃烤南瓜、洋葱,然后用长叶生菜包裹西红柿吃。
我吃很多东西。我每1.5-2小时就吃东西,我不觉得饿。适应确实需要一段时间,因为这是一种不同的充实。水果和蔬菜体积如此之大,和吃三明治的感觉完全不同。请给自己时间去适应。
我想说的是,如果你的抑郁症继续恶化,或者开始​​有可怕的自杀想法,请寻求其他帮助。在我疗愈之旅中,有几次我非常接近于重新服用抗抑郁药,因为我有自杀的念头。如果出现这种情况并且你觉得自己正在失去控制,那么服药这种创可贴解决方案是可以的。安东尼威廉谈到化学药物在某些情况下有其用途,我相信这就是其中之一。如果这是生死攸关的情况,那就请服药。
我不想画一幅过于乐观的图画,因为抑郁症很可怕而且很耗人。我还没有完全痊愈,但我已经好太多了,我还在继续疗愈。而且我相信你也可以疗愈️.
----
以上他说到了疗愈之旅很重要的几点:
1. 疗愈和你做出的努力程度直接相关
2. 坚持和耐心是关键、放下期待,否则一路容易很煎熬
3. 疗愈之路是一路起伏的、每个人都不一样。别人的仅供参考。
4. 信心是前进的引路灯
基本上实践过几年的人都会告诉你这条路不是一帆风顺的。国外群友的话说,it's definitely not a walk in the park.
特别对于病毒极具攻击性,和毒素特别多的人而言.
西芹汁如何帮助疗愈焦虑、烦躁、抑郁和各种情绪问题 How Celery Juice Helps Heal Depression
躁郁症(躁狂抑郁症、情绪两极症)Bipolar Disorder
重金属排毒果昔 Heavy Metal Detox Smoothie
darling2361:Anyone long term users able to get of their antidepressants?-原文
I've been on zoloft for 8 years and started a slow taper a few years ago. Got down to 5mg from 50mg and had an Endosocpy, and got the worst depression/ autoimmune flare of my life. I am non functional. All my doctors are recommending more antidepressants, but the moment I try to take them I get terrible side effects (insomnia, restlessness, worsening muscle pain). I'd like to deal with this naturally and get off once and for all. Any success stories? I've followed MM loosely for years but wondering if this is the path I need to heal once and for all.
网站声明: 本网站致力于转载分享安东尼·威廉关于 疾病和疗愈的各方面信息,以及安友们的实践分享记录。网站内容仅供信息分享,不作为临床医疗指导,不用于任何诊断指导或治疗依据。这些信息不是为了用作病患教育,也不建立任何患者与医生的关系,请读者理性阅读理解参考,本网站及负责人不承担任何相关法律责任。急症请及时就医! ~ ~愿大家健康快乐平安哈!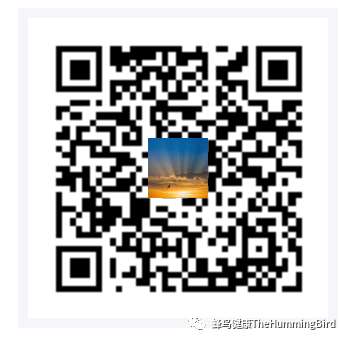 安东尼威廉净化法资料库
蜂鸟健康微信公众号打造